Lion's Honey: A Reader
30 June 2020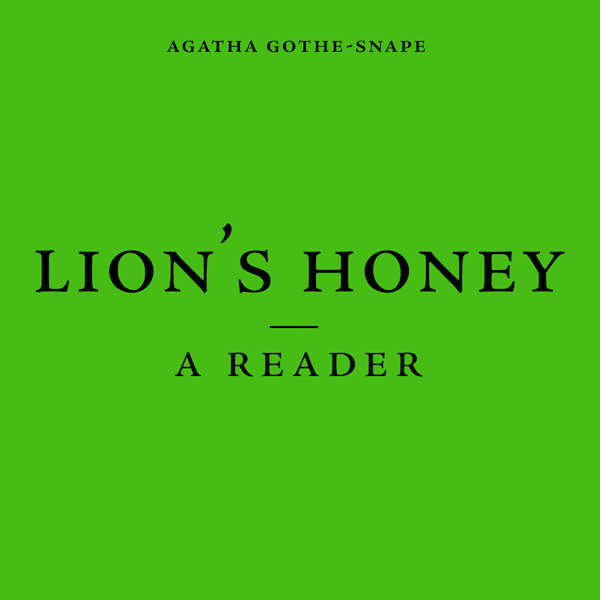 We're delighted to release the online publication Lion's Honey: A Reader.
Agatha Gothe-Snape's Lion's Honey was a durational performance commissioned for the exhibition Making Art Public: 50 Years of Kaldor Public Art Projects at the Art Gallery of NSW. From 7 September 2019 to 16 February 2020, a weekly roster of readers, selected by Gothe-Snape and curator Emily Sullivan, occupied the space of the exhibition, reading to themselves each day while curious visitors looked on.
Lion's Honey: A Reader documents the performance from the perspective of the artist and readers, beginning with a list of every book read throughout the performance. The publication includes a poem by Anne-Marie Te Whiu, essay by Stella Maynard and a personal reflection by Agatha Gothe-Snape.
Lion's Honey: A Reader is a downloadable PDF, designed to be read onscreen or printed on A3 paper.
Download Lion's Honey: A Reader
---
Image: Agatha Gothe-Snape, Lion's Honey, 2019. Performers, green vinyl chair, letter from the artist, the artist's sheepskin rug, books, wall-mounted shelves. Commissioned by Kaldor Public Art Projects for the exhibition Making Art Public: 50 years of Kaldor Public Art Projects, Art Gallery of New South Wales, 7 September 2019 – 16 February 2020. Photo: Document Photography
Supported by The Nelson Meers Foundation. Courtesy The Commercial, Sydney