John remembers Christo and Jeanne-Claude
14 September 2021
As we celebrate L'Arc de Triomphe, Wrapped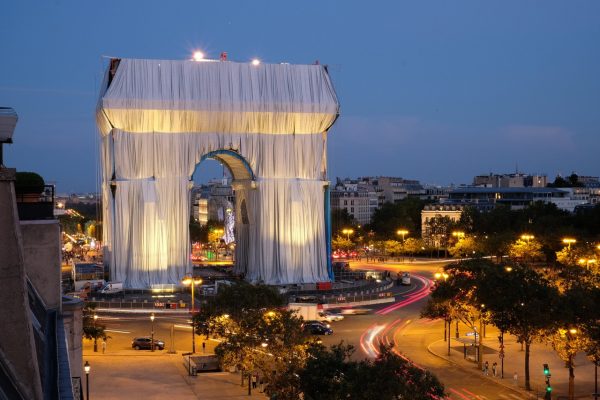 This week will be an amazing turn of history as the sketches and dreams of a poor Bulgarian émigré, who arrived in Paris just over 60 years ago, will be realised—with Christo and Jeanne-Claude's final work, the monumental Arc de Triomphe, Wrapped, opening to the public on 18 September 2021.
Closer to home, it's nearly 52 years since they changed John Kaldor's life—and contemporary and public art in Australia and around the world—with the realisation of Christo and Jeanne-Claude's work and the first Kaldor Public Art Project, 1969's Wrapped Coast at Little Bay in Sydney.
It's a moment of pride, reflection and sadness for John, who shares his memories and feelings about a couple he calls "more than friends, like family".
What did you love about Christo and Jeanne-Claude's artwork?
That's really hard to explain! I was familiar with a number of other contemporary artists at the time, but initially I wasn't aware of their work.
It was something really very different, something that I responded to. Not through any reasoning—it was more just an emotional reaction, that meant more to me than somebody explaining it.
What do you think Christo and Jeanne-Claude's art means, wrapping things?
When Christo and Jeanne-Claude were asked why they did it, they would reply, "We just want to do it because we think it's beautiful." That's enough for me!
When we first met, I bought a small package because I couldn't afford much more. I donated it to the Art Gallery of New South Wales much later on. I still don't know what's in it. It will stay wrapped.
What did you like about Christo and Jeanne-Claude personally?
Both Christo and Jeanne-Claude were absolutely charismatic and totally committed to their art. Their enthusiasm and determination, their single-minded drive to get things done captured you and brought you along. Not only me, but everybody who worked with them. They recruited people from all walks of life—they could appeal to everyone, not just people who were interested in art.
When we were working on Wrapped Coast at Little Bay, what is now a beautiful golf course was a rubbish dump, and every afternoon the council workers would dump garbage. On the first morning, they laughed. The next day, after chatting to Christo and Jeanne-Claude, they began helping us. Christo and Jeanne-Claude managed to make them feel the need to be part of the project, and that was the same with young and old, with students and volunteers, with everybody who worked on it or talked to them.
One of the things that fascinated me was the contrast between Christo in person, and when he was working. Personally, he was very relaxed, very charming. But when he was working on a project, he was completely different—utterly determined, not accepting any nonsense and completely absorbed. But just being in their company was most wonderful. They made a great couple. They were born on the exact same day in 1935. Jeanne-Claude had the most marvellous sense of humour, and they argued all the time, but they loved and complemented each other in every way.
Was there anything else Christo and Jeanne-Claude proposed wrapping when they were here?
Most famously, the Sydney Opera House and Sydney Harbour Bridge. It never went further than a proposal because it was totally unrealistic at that time. I mean, you can't wrap the Harbour Bridge! Can you imagine? Well, I suppose you could, and still have traffic on it, but I don't think it was meant realistically—rather as an exercise in possibilities.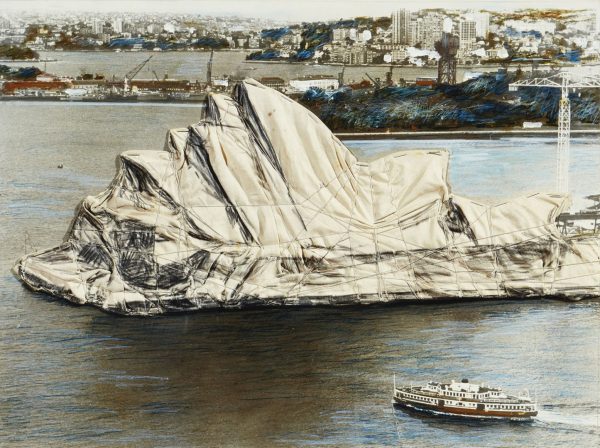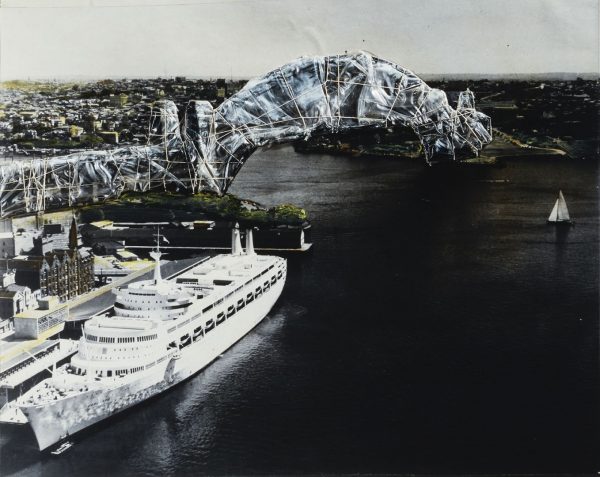 They did wrap the oldest bridge in Paris, the Pont Neuf (The Pont Neuf, Wrapped, 1985) and later, they wrapped the Reichstag (Wrapped Reichstag, 1995), which wasn't realised until two decades after they'd first envisioned it—one of the hallmarks of their work is the time it takes to get permission. It went to a vote in the German Parliament and snuck through with only two votes.
And now, of course, the iconic Arc de Triomphe in Paris!
What's your favourite memory of Christo and Jeanne-Claude?
I have so many great memories of them, being in their home, sitting around the table, having dinner—never lunch, because they were always working during the day. It's been—what?—52 years since we met, and I saw a lot of them over that time. They were more than friends—they were like family. We had some real fun together. I remember once they were exploring a project called Over the River, which in the end didn't go ahead. We were in the Colorado foothills, looking at different rivers, staying in motels in those strange little American towns. I remember in one there was a restaurant full of real cowboys where they gave you lots of peanuts while waiting for dinner, and you could just shell them and throw the shells on the floor. The whole floor was littered with peanut shells! A great artistic memory!
We used to talk on the phone every three or four weeks just to say hello. It wasn't anything world-changing. We'd just chat about what he was doing, what was I doing. If you know somebody for 50-odd years, you just chat like you would with family. Small talk, keeping in touch.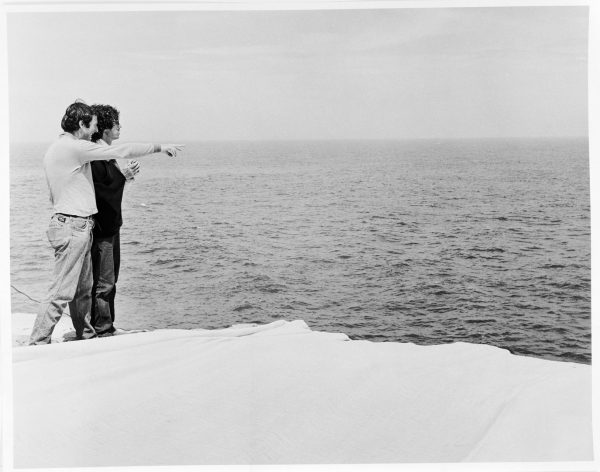 How do you feel about the realisation of Arc de Triomphe, Wrapped, given it was the first one of the first things he conceived when he came to Paris as a young Bulgarian emigré?
I'm very excited and very proud that this is his last work. And I feel very fortunate that I was able to enable Christo and Jeanne-Claude to do Wrapped Coast.
How you feel about not being able to be there?
I'm really upset. I've seen most of his projects, especially all the large ones and this, his last, eludes me. Thank goodness, it's not for the same reason it eludes him, but, still, I wish I could be there.
How do you feel about the work being livestreamed on their website?
Well, there's no other way. Now we have to use every possible means for people to see the work. Christo and Jeanne-Claude have fans from all round the world, so thankfully television, social media and the website will really show the work for all of us who can't be there in person.
What do you think their legacy is or will be?
Very different from other artists. They didn't follow a trend. I mean, it's easy to say you were a Cubist or Surrealist or a Pop artist or a Conceptual artist. But you can't define them or put their work into a little box—even a wrapped one! He made spectacular projects that appealed not only to art enthusiasts, but to everyone. Wrapped Coast had a great impact, not only here in Australia, but internationally. I feel so fortunate that I met them and it became our first project. And Christo and Jeanne-Claude didn't just make an impact on the art world, they changed my life!
But their legacy? Christo only died about 18 months ago! I'm reminded of that story—possibly apocryphal—about a conversation between the French President François Mitterand and then-Chinese Premier Zhou Enlai. Mitterand asked Zhou, "What do you think the effect of the French Revolution was?" And Zhou replied, "It's too early to say." I think we'll really see and understand Christo and Jeanne-Claude's legacy in the next 50, 100, 150 years.
• It All Started with a Stale Sandwich, directed by Samantha Lang and produced by Felix Films, celebrating 50 years of Kaldor Public Art Projects, is now streaming on Docplay.
• You can see L'Arc de Triomphe, Wrapped via livestream on https://christojeanneclaude.net/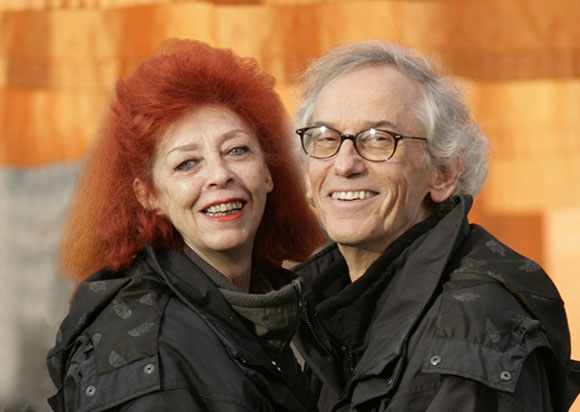 Images: John Kaldor and Christo, Little Bay, 1969, Harry Shunk; Wrapped Sydney Harbour Bridge and Wrapped Sydney Opera House, 1969; Christo and Jeanne-Claude.