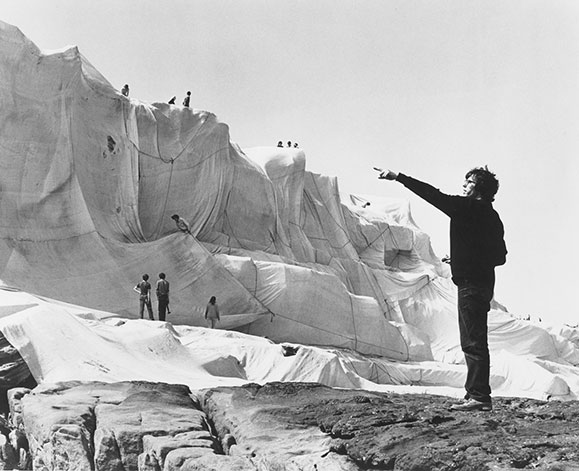 Inspiring the public with international art projects since 1969.
Pioneering new models of creative learning through art education.
Transforming the cultural landscape of Australia for more than fifty years.
Always free to the public.
For more than 50 years Kaldor Public Art Projects has created groundbreaking projects with international artists in public spaces, changing the landscape of contemporary art in Australia with projects that resonate around the world.
In 1969, Christo and Jeanne-Claude's Wrapped Coast at Sydney's Little Bay was the first large-scale public art project presented anywhere in the world and the first time an international contemporary artist had created a major new work in Australia. Inspired by the success of this project, Kaldor Public Art Projects became a pioneering organisation, dedicated to taking art outside museum walls and transforming public spaces with innovative contemporary projects.
Over the years our projects have changed the way the Australian public sees and experiences the art of today. In the 1970s works by artists such as Gilbert & George, Charlotte Moorman and Nam June Paik, Sol LeWitt and Richard Long challenged local perceptions and built new audiences for contemporary art. More recent projects including works by artists such as Ugo Rondinone, Gregor Schneider, Bill Viola, Urs Fischer, Michael Landy, Thomas Demand, Roman Ondak, Tino Sehgal and John Baldessari have created an indelible impact. Many projects—including Jeff Koons' Puppy, Marina Abramović: In Residence and our exhibition 13 Rooms—continue to have international resonance and reach. In 2016 Jonathan Jones' barrangal dyara (skin and bones) was our first ever project with an Aboriginal Australian artist and one of our most ambitious projects to date, transcending disciplines to become a major cultural festival. View our full history of projects.
Kaldor Public Art Projects added education to its mission in 2005, producing the unique and innovative MOVE series of video art resources for primary and secondary schools across the country. Each of our art projects is now accompanied by a comprehensive and dynamic suite of education and public programs, aimed at diverse audiences, and featuring artist talks, symposia, screenings, performances, children's activities, creative workshops and professional development opportunities.
Having originated as the vision of philanthropist John Kaldor in the 1960s, over the years Kaldor Public Art Projects has developed into a small but established arts organisation. Today we are governed by a board of independent directors, guided by an international curatorial advisory committee, and managed by a core team of staff. Kaldor Public Art Projects has been listed on the ACNC Register, recognising our status as a charitable organisation. Our work is now supported by all three levels of government, as well as a group of corporate, philanthropic and private supporters.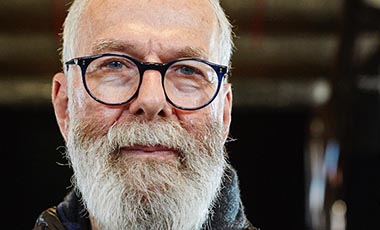 John Kaldor AO is a dedicated collector, patron and supporter of contemporary art. He has been collecting and commissioning art since the early 1960s, and since 1969 has shared his love of art with the Australian public through his series of art projects.