Download the do it (homework) e-book
1 December 2020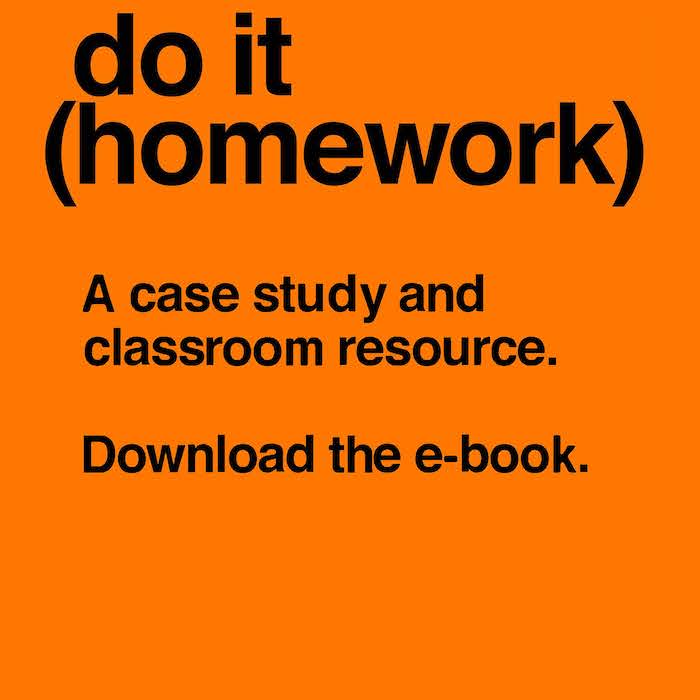 Our do it (homework) e-book is here! A handy PDF that's both a case study of our first digital learning program and a resource for your classroom.
On Tuesday 1 December 2020, we launched the e-book with a live discussion of the do it (homework) program via Zoom, hosted by Kaldor Public Art Projects curator Emily Sullivan. Speakers included artist Dale Harding, participating teacher Heather Davidson from Macquarie Fields High School and Kaldor Public Art Projects educators Antonia Fredman and Lleah Smith.
do it (homework) was a 10-week creative learning program developed alongside Project 36: do it (australia). With new instructions by artists Lauren Brincat, Dale Harding and Amrita Hepi written especially for secondary students, the program sought to facilitate meaningful connections between artists, students and teachers across NSW.