< Living Archives
We really used it as an art expression from within the trade, showing what we were capable of.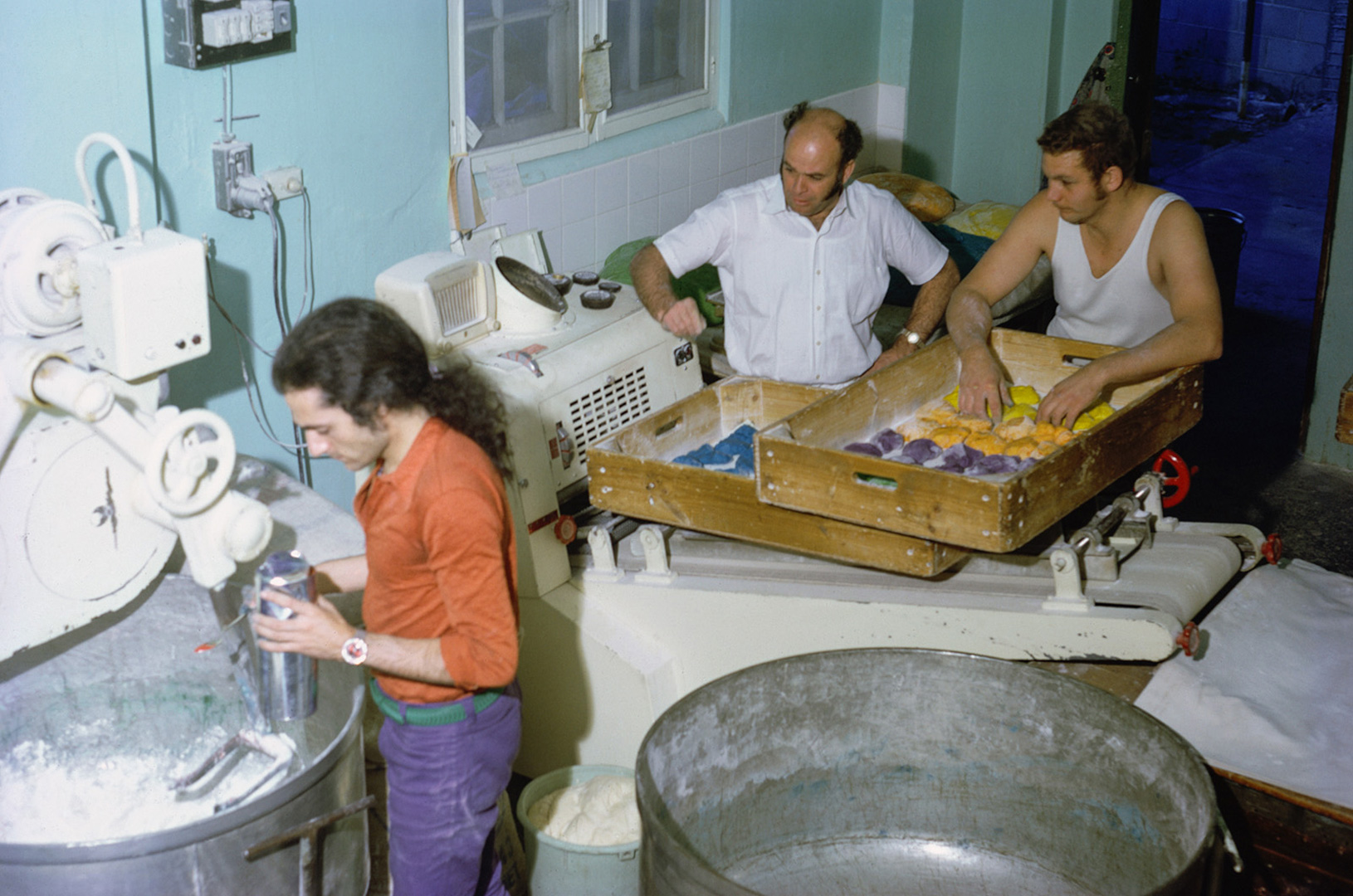 Public art can require the assistance of people with an extraordinary array of skills: rock climbers, soil scientists and classical pianists have all been instrumental to past Kaldor Public Art Projects. In 1973, the fourth Kaldor project brought Catalan artist Antoni Miralda together with a family of passionate bakers in the Sydney suburb of Northbridge.
For decades, Miralda has explored the cultural meanings of communally shared food, while the father and sons who operated Butler's Family Bakery practised baking as an art. Dennis Butler, now retired and living in regional NSW, recalls the days and nights they spent creating coloured bread with Miralda.
Dennis' father Ted was "a fanatical baker, dedicated to trying to perfect bread". Ted was intrigued when John Kaldor invited him to help Miralda realise his Coloured feast, asking him to produce the previously unheard of "coloured loaves". They sourced food colouring that was safe for human consumption and tried small test runs. The law at the time prohibited the sale of the bread, as it formed part of a staple diet and could be regarded as adulterated. However the bread was only intended for display and to be given away. What bread remains from this project has dried out, but retains its colour and has never gone mouldy. Dennis credits this longevity to the bakers' quality control: using brick ovens dating back to the 1930s and baking the bread as slowly as possible.
Dennis recalls staying back after their regular shifts to work with Miralda. Each family member had their own specialty, with brother Barry being the master dough-maker, while Dennis' expertise was in producing plaited horseshoe loaves. Most days when the extra shift was complete, Tom would take Miralda sightseeing.
In 1977, the Butlers revisited making coloured bread, using the colours of the teams playing in that year's Rugby League grand final—blue and gold for Parramatta and red and white for St George. As well as feeding the children, they took extra sandwiches to hand out to surrounding fans. Looking back, Dennis reflects fondly on the opportunity for the Butler family to demonstrate the pride that they took in quality baking, "We really used it as an art expression from within the trade, showing what we were capable of."
View Other Living Archive Stories