< Living Archives
SOUNDS OF THE KIMBERLEY IN ST PETERS
"This was an in-between space – last week they were closed-up brick kilns, and in a few more weeks they will again be closed-up brick kilns."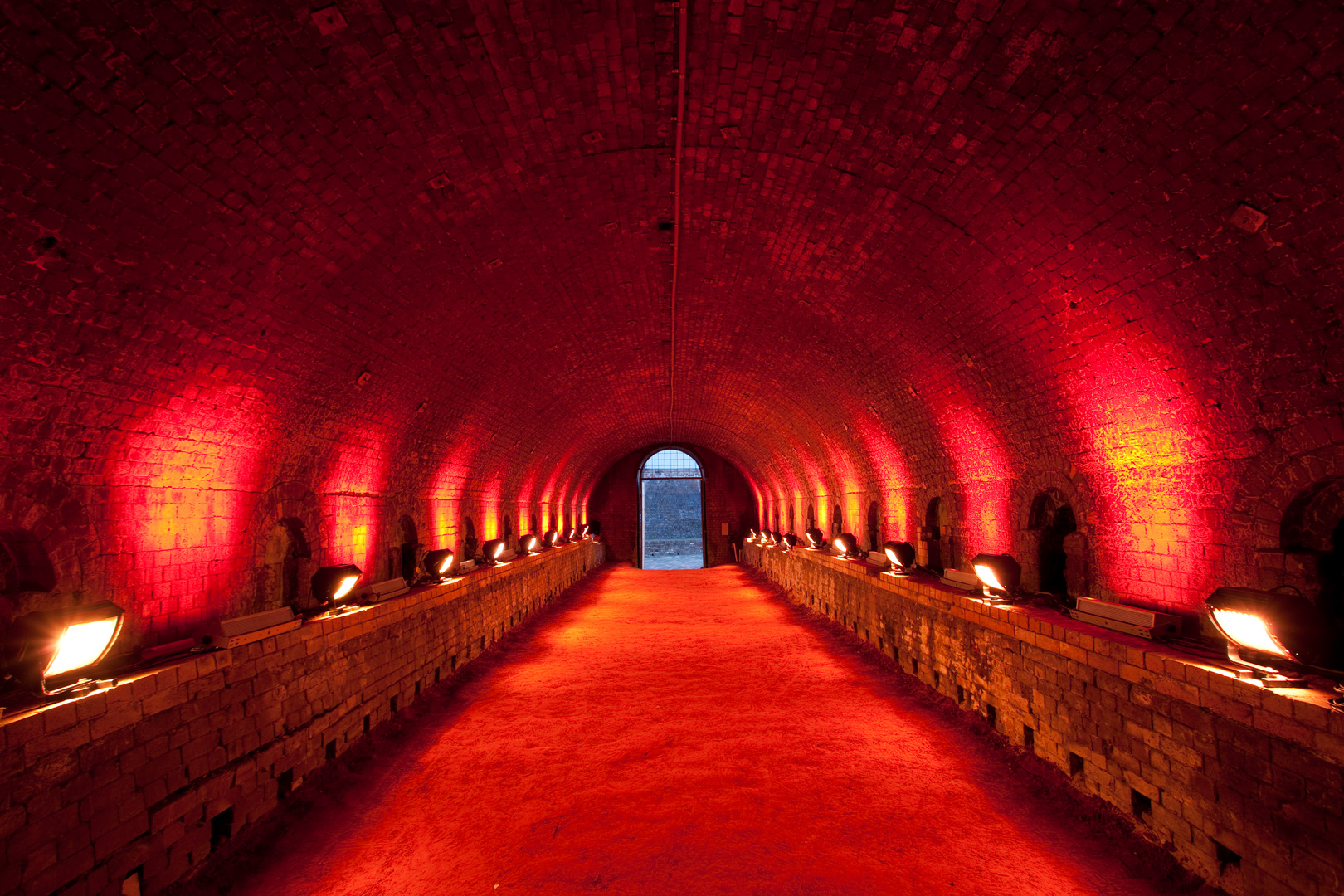 On a hot August afternoon in 2010, Antonia Fredman was running errands around the inner west of Sydney with her two young children in tow. Taking the opportunity for a break they detoured to Sydney Park in St Peters. When they arrived the children were asleep in their pram, and looking around Antonia noticed signage for an art project in the old brickworks. "I was intrigued by who would have put this in this space, like it was waiting for me to come and discover it."
Installed in the historic former Brickworks at Sydney Park for Project 20, Stephen Vitiello's sound installation, The Sound of Red Earth, was the result of extensive recordings captured by the artist throughout the Kimberley region in Western Australia. The works were mixed from recordings of dust-filled winds, the roar of waterfalls, the rush of tidal flows and the sounds of native wildlife: reflections on the different locations Vitiello visited on his field trips to the region. Filled with sound and light, the old brick-making kilns were transformed into three immersive environments, evoking the remote Australian landscape.
Antonia noted the significance of encountering an art project that she stumbled across without any prior expectations, in a location that was not a traditional place for the display of art:
"This was an in-between space – last week they were closed-up brick kilns, and in a few more weeks they will again be closed-up brick kilns."
"They have opened up for a moment and I don't know what to expect because there aren't codes here, there aren't conventions here, I just have to take it as I find it. Maybe you bring more of yourself to it somehow because it is about what you happened to be doing in that place at that time."
At this time Antonia was not familiar with Kaldor Public Art Projects, and thought "who are these people who have done 19 projects prior to this and I'd never heard of them?"
Today Antonia is the Education and Public Programs Manager for Kaldor Public Art Projects, and has overseen the creation of programs for adults, school groups, children and families alongside recent projects such as Project 33: Anri Sala, Project 34: Asad Raza and Project 35: Making Art Public.
Photo Carousel - click on image to view full frame
1. Project 20: Stephen Vitiello, The Sound of Red Earth, Sydney Park Brickworks, 2010. Photo: Paul Green
View Other Living Archive Stories