Future Curators was an exciting new creative learning program, giving students across NSW the chance to connect with experienced curators and to activate the Kaldor Public Art Projects Digital Archive.
Over 9 weeks, independent curators Micheal Do, James Gatt and Talia Smith led students on an in-depth exploration of the archive, uncovering new stories and themes from the organisation's rich 51-year history, as they created their own collaborative online exhibitions.
Each curator was commissioned to develop "mini" online exhibitions for a student audience, along with curatorial essays, drawing on Kaldor Public Art Projects' digital archive to offer bold new interpretations, provocations and possibilities for the future.
Schools participating in the program were Cabramatta High School, Dulwich High School of Visual Arts & Design, James Fallon High School, Macquarie Fields High School, Melville High School, Newtown High School of the Performing Arts, Riverside Girls High School and Ryde Secondary College.
Future Curators
February – March 2021
Online creative learning program
participating curators
Micheal Do
James Gatt
Talia Smith
Micheal Do presents Jack in the Box: Notes on Kaldor Public Art Projects, Michael Landy and the Archive as a catalogue of thoughts, connecting eleven objects selected from the Kaldor Public Art Project Archive to examine the nature of visual art and its connection to wider publics.
Borne from the curator's own study into the agency and materiality of the archives themselves, the text-exhibition / exhibition-text exists as an extended blog post, interspersed with thoughts, questions and provocations that examine British artist Michael Landy's role in transforming the Kaldor archive into a new artistic work, the exhibition Making Art Public, and the artist's ongoing relationship to John Kaldor and Kaldor Public Art Projects.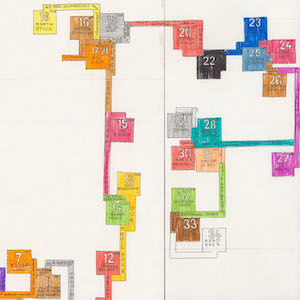 In the online exhibition then and now, James Gatt surveys archival content from Kaldor Public Art Projects that documents project ideas in their infancy, as preliminary correspondences and proposals. These archival documents are, in a way, memories of unrealised notions. Locating and presenting these documents independently of the histories from which they emerge offers the opportunity to revisit and reinterpret them—and to consider them as both historical and contemporary possibilities.
Reflecting on his research process, James Gatt deftly stitches together excerpts from key readings to form 'A patchwork of past ideas and future possibilities: From a personal archive on archives'.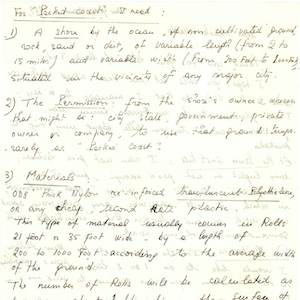 Talia Smith examines multiple and often contradictory definitions of space in her mini exhibition, We carve our desires in the air. Taking a cue from Gilbert & George's 'A Guide to Singing Sculpture', We carve our desires in the air delves into the Kaldor archive to investigate what space can mean to a longstanding organisation that works with both the physical and metaphorical readings of space, and asks whether the digital archive might offer up a further definition of space.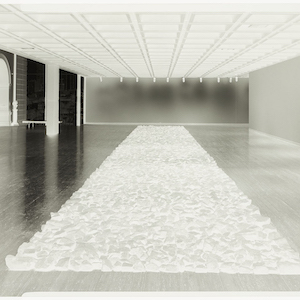 Lead Patrons


Government Partners