< Go back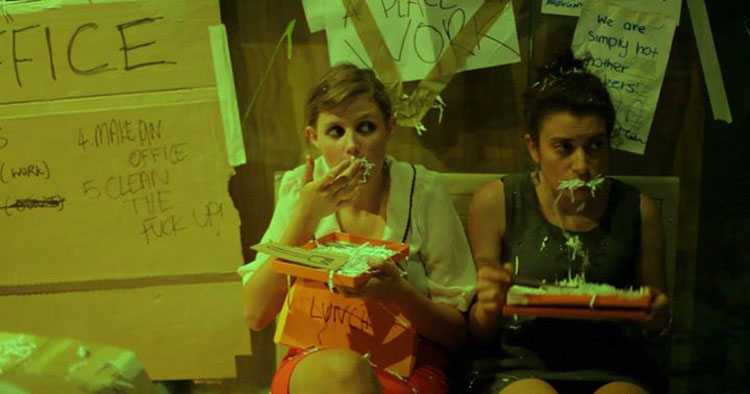 zin
Harriet Gillies
born 1989 in Sydney, Australia
lives and works in Sydney, Australia
Roslyn Helper
born 1988 in Sydney, Australia
lives and works in Melbourne, Australia
zin was a participating artist duo in the Australian Artists' Residency Program as part of Marina Abramović: In Residence, 2015.
zin is the artist partnership of Harriet Gillies and Roslyn Helper. Formed in 2011, zin's work focuses on the power of experience by combining immersive, visceral and hybrid art elements. Through their work, they are interested in developing methodologies and concepts that deal with the public sphere, immaterial performance modes, large-scale execution, site specificity, audience immersion and activation. zin continuously redefine the audience-artist relationship by creating generative environments that encourage new ways of thinking and interacting.
zin has presented work at PACT (I'll Have What She's Having, 2015), Firstdraft (Karaoke For Wankers, 2015), Sydney Festival's Parramatta Opening Night Party (Take A Shot, 2014), the Festival of Live Art in Melbourne (Make The Call, 2014), Underbelly Arts Lab and Festival (zin's Party Mode, 2013), City of Darwin's National Youth Week Festival (Make The Call, 2013) and Tiny Stadiums Festival (The Dictator's Ball, 2013). zin received a JUMP mentorship grant from the Australia Council in 2013 and have participated in residencies and programs across Australia. Gillies attained a Graduate Diploma of Performing Arts (Directing) at NIDA and Helper completed her Masters in Arts Politics at Tisch School of the Arts, New York University.