< Go back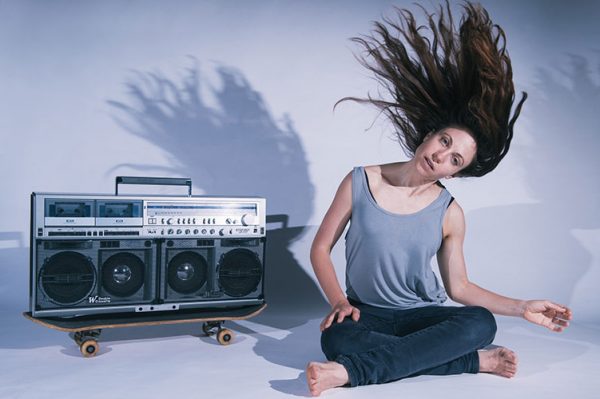 Nicola Gunn
born 1979 in Lancaster, England
lives and works in Melbourne, Australia
Nicola Gunn was a participating artist in the Australian Artists' Residency Program as part of Marina Abramović: In Residence, 2015.
Nicola Gunn is a first-person artist. She directs herself, performs herself and reveals herself. Sometimes she even tells the truth. As a performance maker she finds parallels between personal experiences and larger social realities; her work uses subversive humour to reflect on and respond to contemporary culture, people and places. She uses a multi-disciplinary approach to explore modes of performance and often makes work consistent with post-modern types of metafiction – works that put or display the idea of 'truth in fiction' and 'fiction in truth.' To do this, her work tries to be open-ended using non-linear narratives and the juxtaposition of different genres and artforms to show continual slippages of self. Gunn's artistic practice is committed to institutional critique, social engagement and generating works that activate the public sphere by questioning old ways of being or proposing new ones. She critically reflects on the role of performance in theatres, to examine power relations in existing organisations and to consider the relevance and social function of art itself.
Gunn's work has been presented at the Melbourne Festival, Brisbane Festival, Melbourne Theatre Company NEON Festival, Dublin Theatre Festival, Festival de Keuze in Rotterdam, Netherlands, Vitalstatistix, Theatre Works, and—with choreographer Jo Lloyd—at the NGV, Gertrude Contemporary and West Space, amongst others. She has received commissions from Theatre Works, Malthouse Theatre and Performing Lines/Mobile States. In 2013 Gunn was the recipient of an Australia Council Creative Australia Fellowship.