< Go back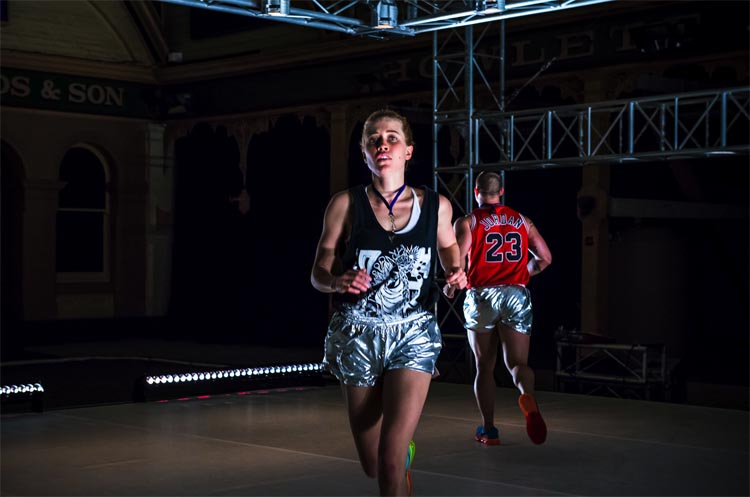 Natalie Abbott
born 1986 on Gadigal land, Eora nation, Sydney, Australia
lives and works on Dharawal country, Sydney, Australia, in Kulin nation, Naarm (Melbourne), Australia, and Berlin, Germany
Natalie Abbott was a participating artist in the Australian Artists' Residency Program as part of Marina Abramović: In Residence, 2015.
Natalie Abbott creates sensory performance experiences. She is committed to the idea that everything is choreography, including light, sound, movement and design, and she utilises this vision when devising work. Abbott has been making her own work; touring throughout Europe, Asia and America; and working with independent choreographers and visual artists in Melbourne, the United Kingdom and New York. Natalie is a collaborator for the DEEP SOULFUL SWEATS (fantasy light yoga project) at CHUNKY MOVE, and has recently been invited to FOLA and Next Wave Festival opening party, 2014. She spoke alongside Stelarc on a panel ART and the BODY at the Wheeler Centre for Ideas for the Festival of Live Art in Melbourne.
Natalie aims to work through the concept of failure throughout the residency, using repetitive movement and vocal exercises to investigate a new physicality reached through exhaustion. She is intrigued by moments where failure generates honest problem solving within a performance, generating a kind of 'authenticity'. Natalie is also interested in experimenting with the relationship between light and sound through choreography in the absence of the performer throughout the program.