< Go back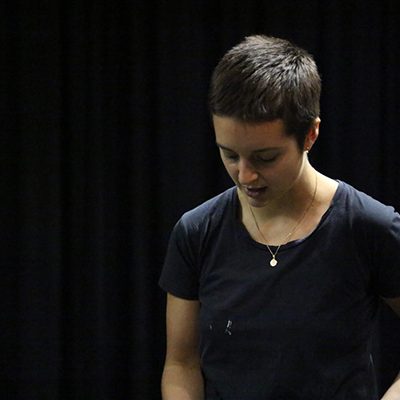 Ivey Wawn
born 1990 in Sydney, Australia
lives and works in Sydney, Australia
Ivey Wawn with Ivan Cheng, Eugene Choi, Daniel Jenatsch and Taree Sansbury
Surfacing, 2019
Performance within Absorption
Thursday 9 May 2019, 7pm
Photographs by Jacquie Manning
Commissioned as part of Kaldor Public Art Project 34, Asad Raza,
Absorption
, The Clothing Store, Carriageworks, Sydney, 3–19 May 2019
Images courtesy the artists and Kaldor Public Art Projects
Ivey Wawn is an independent artist working between Sydney and Melbourne. Her practice emerges from dance into the choreographic, dealing with systems to build live performance situations for a range of contexts. Her work has been shown at Underbelly Arts Festival, Firstdraft Gallery and at RMIT Design Hub among others. She was recipient of the DanceWEB Scholarship in 2016, a Responsive Residency through Critical Path in 2018, and the 2019 Performance Space Experimental Choreography Residency. Ivey is a student of Political Economy at the University of Sydney and also sells her labour as a waiter between projects.
Photo: Freya Ludowici