< Go back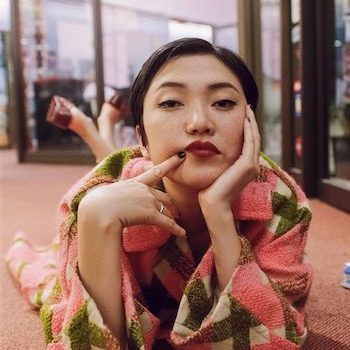 Chun Yin Rainbow Chan
born 1990 in Hong Kong
lives and works in Sydney, Australia
Pop performance within Absorption
Thursday 9 May, 8pm
Photographs by Jacquie Manning
Commissioned as part of Kaldor Public Art Project 34, Asad Raza,
Absorption
, The Clothing Store, Carriageworks, Sydney, 3–19 May 2019
Images courtesy the artist, Kaldor Public Art Projects and Vita Music Group
Chun Yin Rainbow Chan works across music, performance, and installation. Born in Hong Kong and raised in Sydney, Rainbow is interested in mistranslations, diaspora and the effects of globalisation on modern Chinese society. Melding bubbly, textured soundscapes and off-kilter electronics with her pop sensibilities, Rainbow's songs consistently evolve to reflect of her changing ties to desire, memory and space.
Photo: Jonno Revanche