< Go back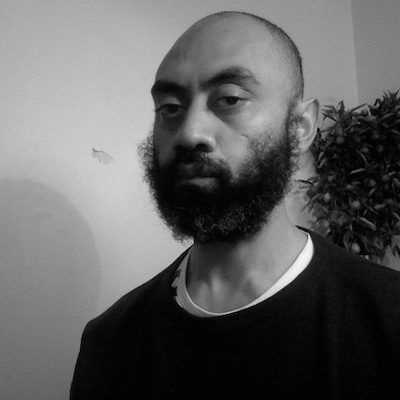 Brian Fuata
born 1978 in Wellington, New Zealand
lives and works in Sydney, Australia
ARMS / Ums—a ghost improvisation for a new soil, 2019
Vocal sounds for a triangle / vocal sounds for a rectangle
Sound assistance: Andrew McLelland; Printed design: Ella Sutherland; Voice coaching: Sonya Holowell;
Photographs by Pedro Greig
Commissioned as part of Kaldor Public Art Project 34, Asad Raza,
Absorption
, The Clothing Store, Carriageworks, Sydney, 3–19 May 2019
Images courtesy the artist and Kaldor Public Art Projects
Brian Fuata works in performance through live and mediated forms. He employs various modes of presentation within the framework of structured-improvisation. In Fuata's works, the act of viewing is a reciprocating action between artist and audience and audience with each other. Fuata employs the "blank sheet" as a recurring motif in his work, which transforms with different contexts into emails, paper, Word.Doc, google.doc, SMS text, concrete, film, and in the case of his 20-minute ghost performances, a white bedsheet.
Solo works include Care disfigurements (flowers), Art Central Hong Kong Art Fair, 2019; Placeholder, Enjoy Gallery, Christchurch, 2016; A predictive/preparatory performance for a circuit of email and the living, Performa Biennial, New York, 2015; Untitled (ghost machinery refit/letting go of the sheet), Chisenhale Gallery, London, 2015; Close to the knives (one to five) email performances, for Endless Circulation, Tarrawarra Biennale, Tarrawarra, 2016; FIFO Ghost, Liquid Architecture at the National Gallery Victoria, Melbourne, 2015; Apparitional Charlatan...for 24FramesPerSecond, Carriageworks, 2016; Privilege (performance), Museum of Contemporary Art Australia, Sydney, 2015; Points of Departure: one to three, email performance, Australian Centre for Contemporary Art, Melbourne, 2014.